The outdoor discovery trail extends the study of how humans have adapted to the natural environment. A walk leads through the four acre Discovery Center, which is being returned from an urban environment to a forested environment. Students are studying how the changes to the property are impacting the insect population and animals that feed on those insects.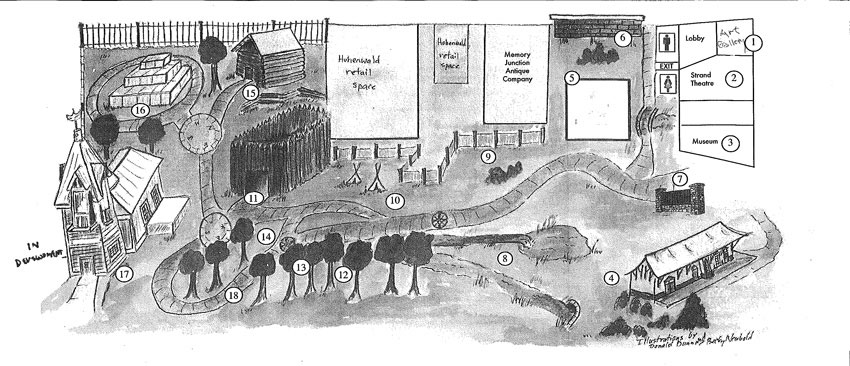 Discovery Trail Diagram



Visitors will see several natural living exhibits. The medicinal plant area shows plants that have been used by humans for natural cures. The vineyard demonstrates how plants have been cultivated for food. The tree conservation area allows visitors to understand the important role trees have played in human survival. A recycling area shows how trash can become useful for growing plants.

The butterfly garden contains plants that attract butterflies and small birds. Two new gardens are under development. One garden will grow plants Native Americans cultivated for food. The other will demonstrate the type of garden that was planted by early Anglo settlers in the same area.

Several structures on the trail show how humans have developed shelter for survival. A Chickasaw wigwam is being constructed in the summer of 2010. A palisade fort "Fort Oliver" is built on the pattern used by Lewis and Clark for Fort Mandan. It contains ten rooms and a central muster area. An early 1800 era cabin allows visitors to experience the type of shelter built by early Tennessee settlers. An early 1900 era industrial building on the property is being converted to a classroom. School groups can engage in imaginative play in the historic structures or in the natural areas and then retreat to the classroom for their laboratory to learn more about their topics. Visitors will also see Hohenwald's historic 1896 train depot and two rail cars. The depot contains some original furnishings.

Also under construction is a water area that will contain five water environments. Visitors will have an opportunity to study water samples from each to compare the living organisms and small wildlife they attract.


| | |
| --- | --- |
| | |
| Construction of the Discovery Trail History Area | Smithsonian Traveling Exhibit |


The most historic artifact in the Discover Center is the stone cairn that covered the grave of explorer Meriwether Lewis for 150 years. Lewis, is buried about eight miles from the Discovery Center. When the cairn was replaced with stones cut in 2000, the Discovery Center was able to obtain the original base to preserve it. Funds are being raised to erect a bronze statue of Meriwether Lewis on the base.

After touring the Museum and completing the trail in the Discovery Center, visitors are encouraged to remain in Lewis County to take what they have learned to explore the Buffalo River by canoe or one of the many trails on the Natchez Trace Parkway.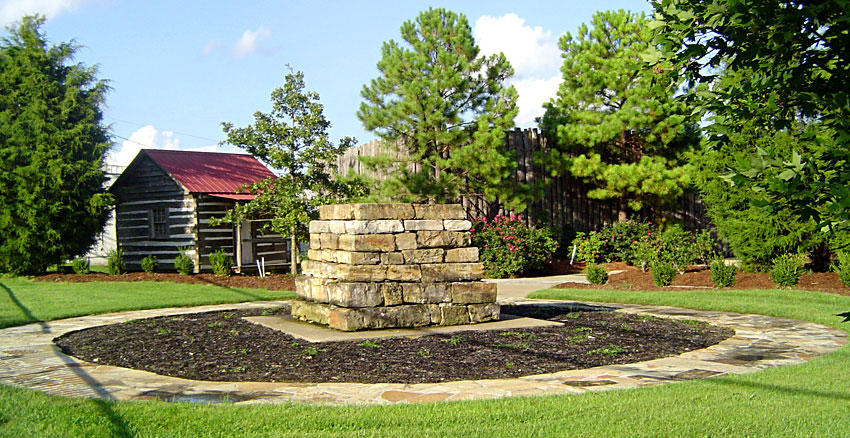 Monument Base that covered Meriwether Lewis' grave for 150 years, located in the history portion of the Discovery Trail.